How Do I Process an Administrative Drop Using the Quick Enroll Tab?
Note:
As of January 27, 11:59 p.m., administrative drops must be processed by the Office of the Registrar. Please contact registrar.sdsu.edu for assistance.
This is guide is designed for a special role. Please speak with your college leadership if you NEED ACCESS TO this role.
Introduction
Quick Enroll is the process used to assist a student in enrolling, dropping, or swapping classes. For Administrative Drops, we will utilize the drop feature only.
Instructions
Step 1:
Navigate to Records and Enrollment → Enroll Students → Quick Enroll a Student
Select Add a New Value Tab.



Complete this section:



ID:
Enter the MySDSU ID (beginning with the number 1)

Note: For the example above, we blurred the additional numbers to preserve privacy - it should be 9 digits long.


Academic Career:
Use the magnifying class to choose the applicable Academic Career (UGRD - undergraduate)


Academic Institution:
SDCMP = San Diego Campus which should be prefilled and kept as SDCMP


Term:
Use the magnifying glass to select the applicable term



Select the Add button


Note for quick processing, you can save this page as a favorite and bypass the navigation steps, by clicking on the 3 dots in the top right corner of your screen and selecting Add to Favorites: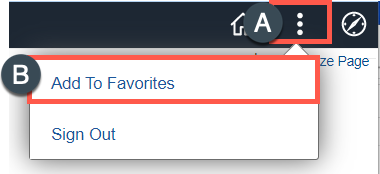 Step 2:
Once on the Quick Enrollment page, select Drop from the Action drop-down menu. You can either enter the class schedule number in the Class Nbr field or select the magnifying glass to view all the student's classes.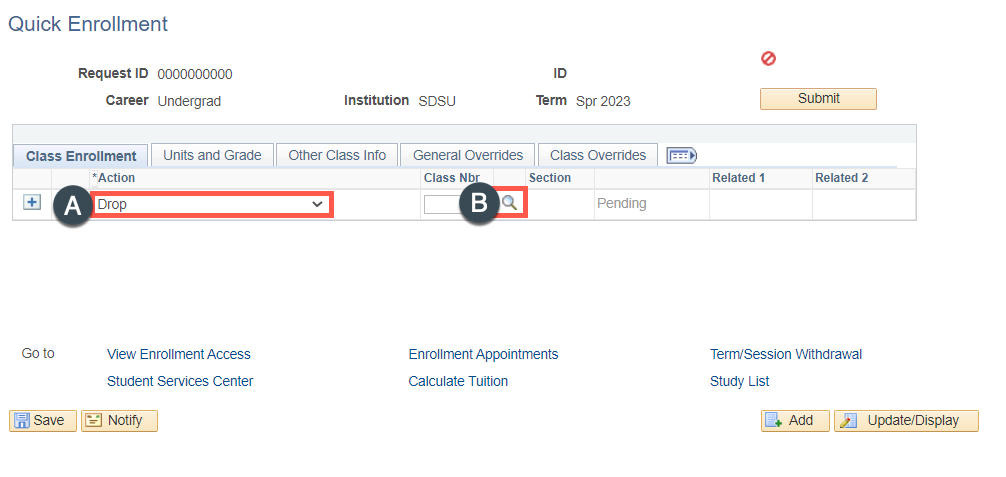 If you used the magnifying glass method to search for classes, a new window will appear. Once you select the course by clicking on the check mark, it returns you to the Quick Enrollment main page.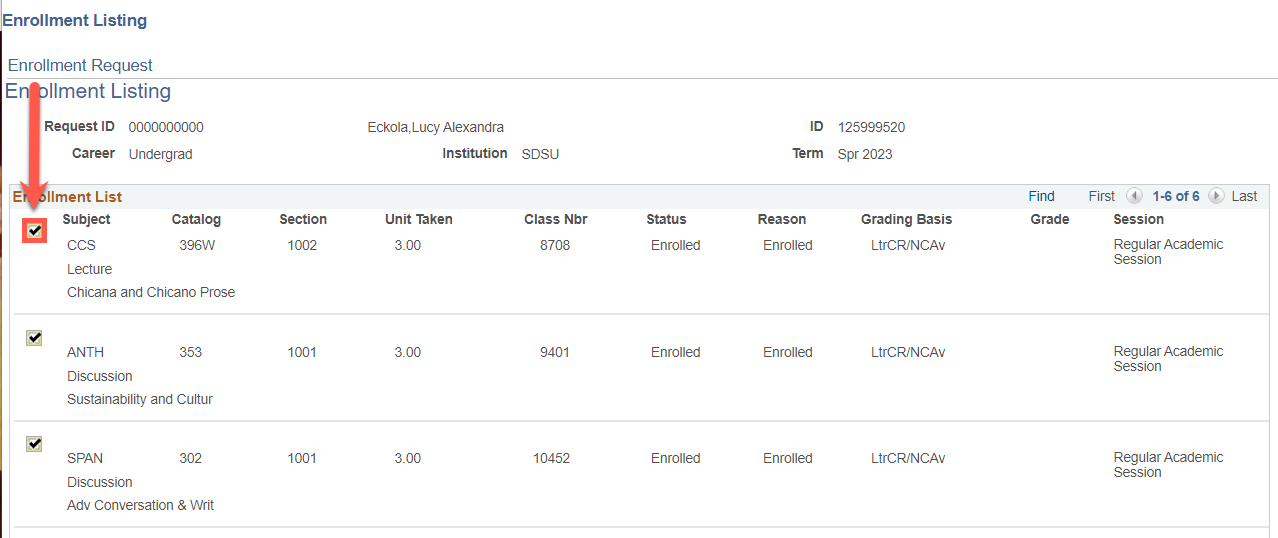 Step 3:
The Quick Enrollment page will show the listed class.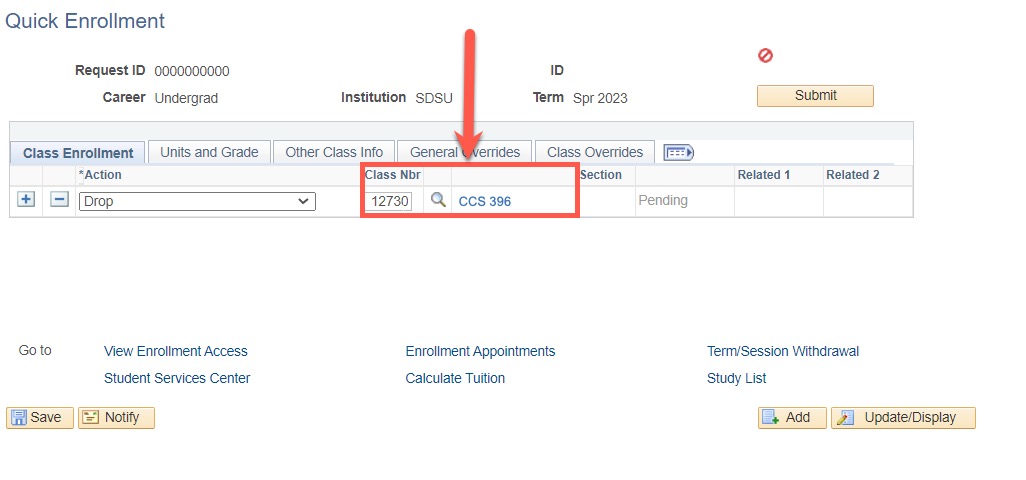 Double check that you are dropping the correct course.
Finally, select Submit.

Note: Selecting the "Save" button will elicit a pending status - you will need to select the Submit button to complete the process.
Step 4:
You will either see Success or an Errors note on the Quick Enrollment page.
Success:
The registration action was successful. No further action necessary.



Errors:
An error has occurred and the enrollment request was not processed. To review the details of the error, click on the red Errors message..
Example of an error and error messaging: