How Do I Accept My Financial Aid Award?
Introduction
Your financial aid award is comprised of the funds you receive to help you pay tuition and other fees.
In my.SDSU, you are able to accept your financial aid award using the Financial Aid tile. The following documentation illustrates how you can accept a financial aid award.
Instructions
Watch Tutorial
View Time | 0:45
Watch this video to learn about viewing financial aid.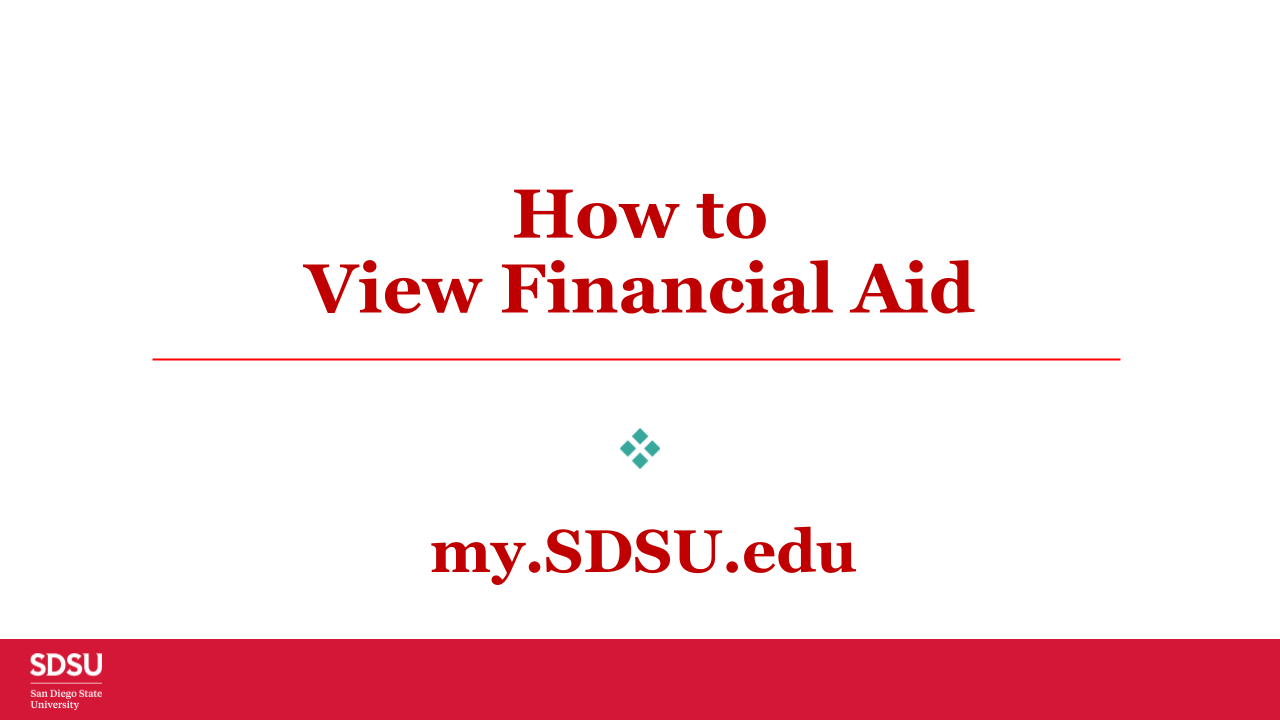 After logging in to my.SDSU, select the Financial Aid tile.

In the subsequent screen, please note that Financial Aid Records for Fall 2022 onward will be available in my.SDSU. Financial Aid records for terms prior to Fall 2022 are available in AidLink.

The links on the left panel will take you to their respective locations.

To accept or decline your financial aid, select Awards and then select Accept/Decline.

From there, your awards will appear. Select the pencil icon to gain access to the Actions button to make adjustments to your aid package.

Once you have selected the Actions button, adjust the Award Decisions based on your actions. Additional fields may appear depending on your selection. For example, you will be able to adjust loan amounts if you accept a loan by selecting the Reduce box.

After making aid decisions, select the green Submit button to send your responses to the Student Financial Center.




If you need to review your financial aid for the year, select the Financial Aid Summary tab for a review of your financial aid for the year.