How Do I Locate an Identification Number?
Introduction
Note: Your screen may look different from the screenshots in this article.
Student identification numbers are used to access content within my.SDSU, including student information and student records.
As part of the my.SDSU transition, our campus has adopted a new identification numbering system.
Faculty, staff, and students who entered the SDSU system before Fall 2023 will continue to use their RedID Local Campus ID, an identification number beginning with 8, to access university services. These populations will also be assigned an EmplID, an identification number beginning with 1, which is affiliated with my.SDSU. Previously issued RedID numbers will remain in my.SDSU.
Faculty, staff, and students entering the my.SDSU system after Fall 2023 will only be assigned an EmplID.
All faculty, staff, and students also have an SDSUid, which is the same as the SDSU email address.
This guide will cover how to look up a student's RedID, SDSUid, or EmplID in my.SDSU.
Instructions

1. Go to my.SDSU.edu and select my.SDSU - Login Here on the top right of the page.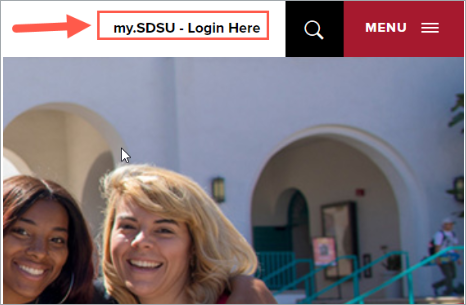 2. On the homepage, select the ID Lookup tile.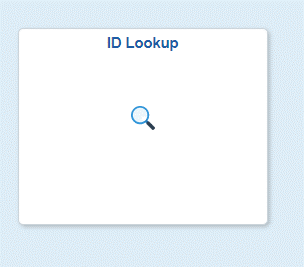 3. On the next page, you will be prompted to enter the EMPLID, RedID, or SDSUid for the student you would like to look up. Please note that you will need to enter the entire field. Partial entries will not generate results. When you are finished, select Search.

4. The student's name, EMPLID, and RedID will appear below on the same webpage. With the EMPLID, you can search for and update student information and records.