How Do I Manage General Permission Numbers?
Introduction
General Permission Numbers are used for courses that do not require department or instructor consent to register, but are required days 6-10 of registration, when the waitlist has closed.
To use a General Permission Number, the instructor distributes the class number and a unique permission number to students who would like to add their class. Students then search for the class in my.SDSU using the class number and enroll using the permission number.
Note that General Permission Numbers are not required days 1-5 of registration, when waitlists are still open.
WHICH TYPE OF PERMISSION SHOULD I USE?
If your class requires Department or Instructor consent to register, please see the guide on Student Specific Permissions.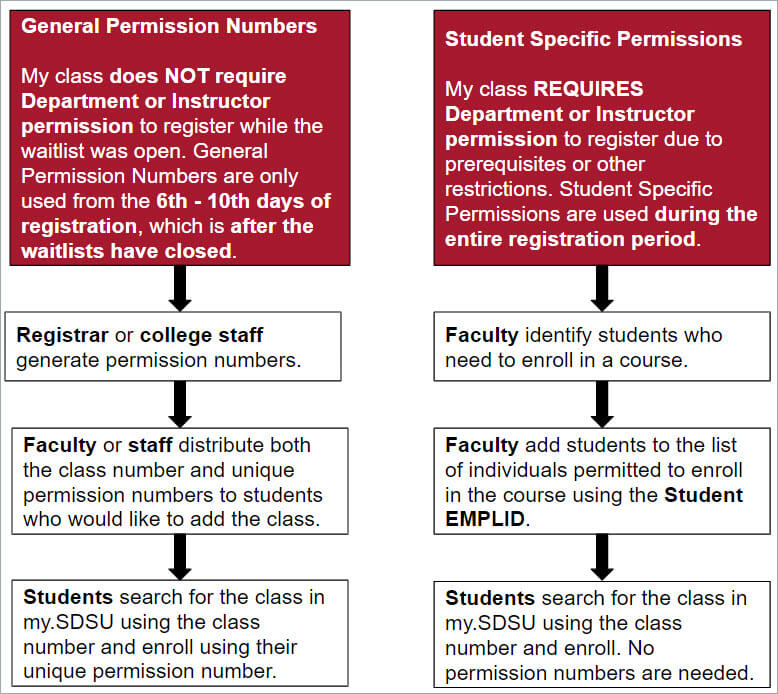 Note: Information about class permissions is available on the Office of the Registrar website.
Note: Your course must be configured to allow for General Permission Numbers to be added. If you do not think your course is configured correctly, please contact your department scheduler.
SUPPORTING STUDENTS
Students will need to enroll in the class after you provide them with the class number and unique permission number.
Please share the student permission code guide with students and ensure that they search for the exact class number when enrolling in a class. If the students still cannot enroll, please contact your department scheduler.
Instructions
Navigate to my.SDSU.edu and select my.SDSU - Login Here, located on the top right corner of the page.



From the my.SDSU Homepage, select the Faculty Center tile.


The easiest way to access the Permission Numbers is in the My Schedule subtab in the My Teaching Schedule table. Select the Class Permissions icon next to the class to access Permission Numbers for that class.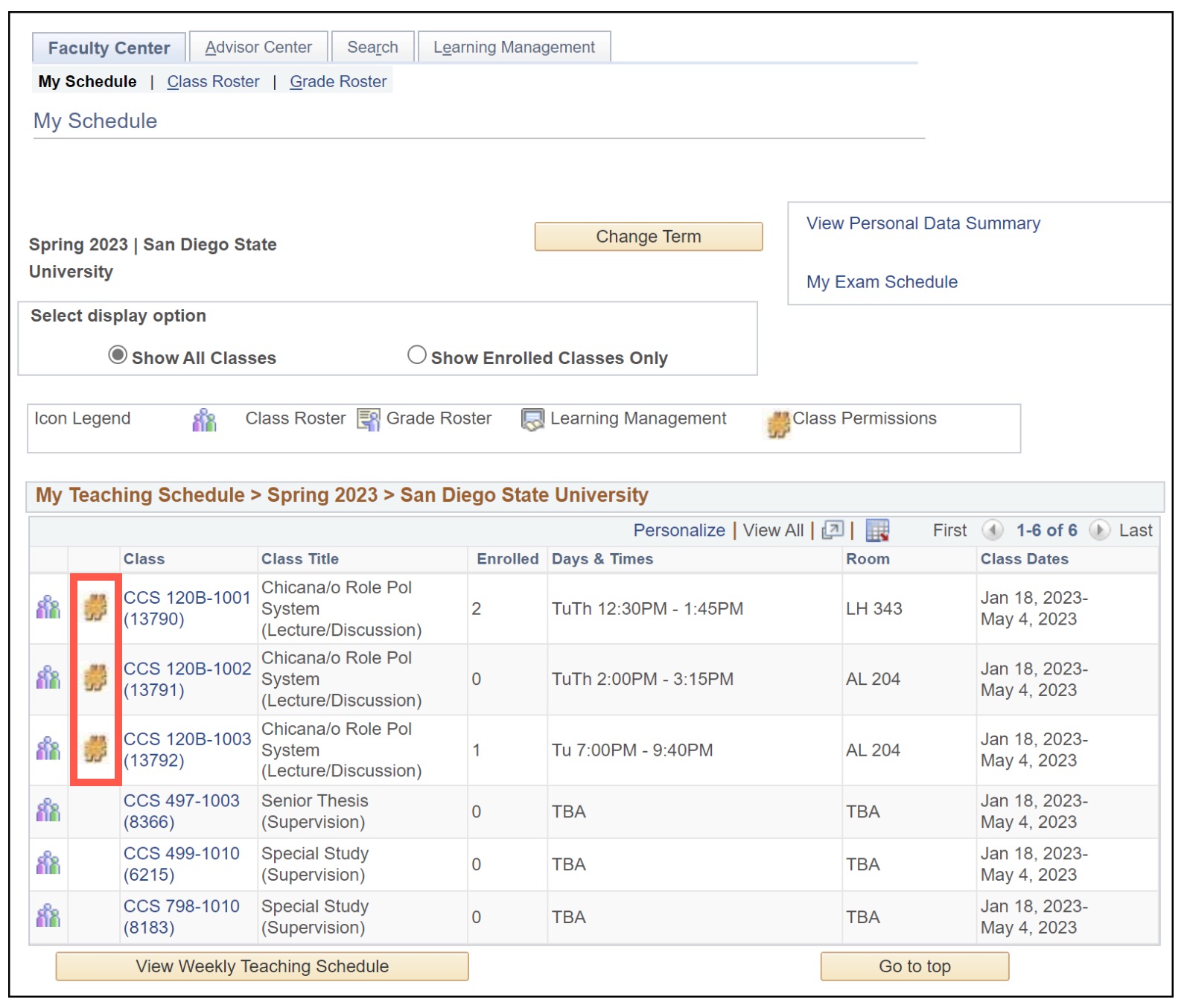 Permissions Page
On the General Permissions page, faculty can obtain the Permission Number. The Permission Number is located in the Class Permission Numbers in the Number column.
Faculty must provide individual students with a Permission Number. Students will then need to use the Permission Number when enrolling in the course.

Faculty may track whether students have used their assigned Permission Number under the Status column of the Class Permission Number table.

In the example above, the listed Status of Permission Number "766853" is Used.